Bingo Rooms
Last Modified:
Traditional Bingo Halls Versus Online Bingo Rooms
Bingo rooms have strayed a long way from their traditional roots to now transforming into an online gaming sensation among young gamblers, particularly in the UK and North America. While the game was historically played among women in their older ages, among retirement or nursing houses, bingo has now manifested itself in online shrouds, with the new trend of online bingo circulating amongst youngsters above the age of 18. The convention of yelling out 'Bingo' with firm excitement has morphed into pressing buttons with the prominently capitalised words of 'Bingo' written all over, and bingo jackpots now come in more luxurious packages than it did before. While everything has revolutionised into its better and more superior successors and counterparts, online bingo has not been left out of the change.
Bingo is arguably one of the most communally invigorating activities, with it being played mainly among friends and families for the small joy of winning against relations. But, it can also take a profitable turn for its players, with many signing up in online bingo portals to earn bingo jackpot prizes and win full house to get thousands in earnings and additional fringe benefits that come with it. Here's an article detailing the benefits of playing bingo. The suspense that hangs in the air as new numbers are called in, the strain in waiting for a number to check off on your bingo list, the seconds that pass until a bingo call corresponds to your number card and the complete ecstasy that accumulates in finally being able to complete a pattern bingo – that is what brought bingo to its notable height among the young and the old contestants alike through decades. The difference, however, lies in the device with which the old and the young have participated in the game.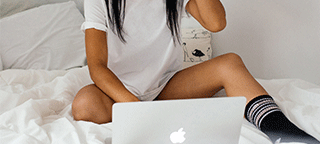 From Convention to Computer
For traditional bingo which used to take place in land-based bingo halls, the dynamics of the game were divided among people playing different roles. There remains one caller who announces the bingo number called and the room would be filled with a deafening silence. Here, the game takes the quiet demeanour for players to completely concentrate on their number cards and be meticulous in pinning out any number called out that corresponds with their own. Such is the seriousness and trepidation with which the game treads on in the conventional bingo halls.
But, with the ubiquity of the internet and mobile devices, traditional bingo has been dethroned by its online counterpart, with online bingo being the new talk of the hour among youths. What online bingo offers is, brand new bingo sites constantly being developed and brand new integrations and developments to the pre-existing standards of bingo to make the game remarkably unique as well as sticking in close proximity to its original rules and regulations. Online bingo, for one, has removed the need of physicality as players do not have to dress up and visit land-based bingo halls to play bingo but can simply log into a bingo room wearing pyjamas, if they will. That is how easy it has become to play bingo! Moreover, bingo rooms have adhered to convention while also bringing in convenience at its best, with custom chat rooms being added to the rooms in which players are in. Where many argue on traditional bingo lacking socialising with the strict imposition of utter silence in bingo halls, the same argument is met with satisfaction over how bingo rooms are free for any amount of conversation regardless whether the players are currently joined in on a game.
The Benefits of Bingo Rooms
According to surveys, online bingo has been met with much appreciation from the crowd of dedicated gamers, where the different integration and variations in playing bingo has not only produced a novel experience of gaming for users but also managed to bring more excitement into the platform. Both the chat functionality and the feature of an 'auto-daub' has been deemed commendable improvements to the bingo platform, solving previously bothersome problems, such as not being able to converse with fellow players or relatives and missing out the numbers called due to hearing difficulties, resulting in disappointment and discontentment over not being able to win, despite being on the brink of winning.
The 'auto-daub' feature is where the numbers that are called out will be automatically marked out on the bingo scorecard you've purchased, therefore resulting in players being free to concentrate elsewhere. Other exciting features of bingo rooms remains the ability to play mini-games while attending a bingo session, making the game even more fun! Moreover, online bingo offers variations of the traditional bingo games as well, with games of 90-ball,75-ball, progressive jackpot and such being available on almost all bingo sites.
What Should You Do in a Bingo Room?
After entering a bingo room, one might become overwhelmed with the plethora of choices generated to play a game of bingo, but this should only stand to excite you more. Online bingo has improved accessibility to its maximum, where new players are able to purchase tickets by simply clicking on 'Buy Tickets', or get a replacement for their purchased scorecard with the 'Get New Tickets' option. Like traditional bingo, the main aim of the game is to score a jackpot prize, but there are a few terms and conditions to adhere by before getting your hands on your winnings.
The Different Bingo Rooms to Choose
The connoisseurs of online bingo would generally pick out different bingo rooms to raise their stakes and win greater bingo prizes, but many also stick to bingo rooms they're familiar with. Therefore, it is crucial to find a perfect bingo room before you enter a game, for that might possibly be the room you will use for a long time. For example, ones looking for extravagant prizes to win might choose the Deal or No Deal Bingo Room, where it offers 4 prizes and the room is open for 24 hours a day. They also have a section for Progressive Jackpot where it is won by the Full House winner.
For those seeking a quicker game of bingo, speed bingo is perfect, with the 90 ball bingo room open for those who love a fast-paced win. One notable speed bingo in the Deal or No Deal Bingo is the Quick Fire Round Speed Bingo, where players can get a Full House in just 38 calls, and the jackpot prize values at around £500. The game typically lasts around two and a half minute, indicating that in mere three minutes will a player be crowned the winner and a proud owner of £500!
Furthermore, to truly join in on the fun and make full use of the chat functionality integrated in online bingo rooms, there are certain acronyms or chat colloquial which users have to get used to. Seemingly gibberish, this lingo includes shortened forms of larger phrases so that bingo players can easily communicate without having to put out many keywords on their devices. For example, acronyms such as WTF typically means Way to Go, an encouraging message to any player who's been able to score a complete pattern in bingo. Other acronyms include GL which denotes to Good luck and 3tg which means 3 to go. The 3tf would signify that the player needs 3 more numbers to score a bingo, and this can vary to other corresponding acronyms such as 2tf, 1tg and so on. Members also have the ability to send smileys or emoticons to express their attitudes towards a particular event or a playoff, and these abilities make the game not only more enjoyable but even more interactive than traditional bingo.
Legality
The services of online bingo outside the UK are operated by Virtual Global Digital Services Limited which is licensed and regulated by the UK Gambling Commission to offer gaming services by the Government of Gibraltar (License Number022) and is regulated by Gibraltar Gambling Commissioner. Any online bingo room operated by Virtue Fusion is under the jurisdiction of Alderney Gambling Control Commission.
Conclusion
In this article by the Invision, Jones deliberates over the large popularity of online bingo and how much this particular adaptation of bingo has skyrocketed in terms of popularity and favouritism, and it isn't something to be surprised of either. With countries like Europe, Australia and South America gradually joining in to win from the considerable winnings offered on online bingo platforms, it remains without a strand of doubt that this particular gaming network and society will slowly raise online bingo to be one of the top ten favourite online casino games, if it's not already there.
According to the Invision, traditional bingo has found a gradual denouncement in terms of preference as the game loses the adaptable features of online bingo, where online bingo's main increase in preference is accredited to its 'accessibility, social setting, playing costs and jackpots'. With thousands being earned from a mere initial deposit of £10 and the lacking of being physically present in a bingo hall exchanged for a bingo room, online bingo has intervened to befall the legacy of traditional bingo by a landslide.

  Jackpot Compare is intended for the sole use of individuals over 18 years of age. Copyright © 2019.
  We support responsible gambling.  If you require information about gambling addiction or need support please visit GambleAware®