Virtue Fusion.
Last Modified: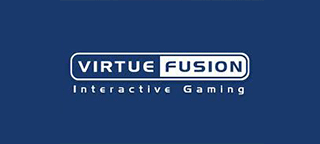 The Dynasty of The Largest Online Bingo Network: Virtue Fusion
Virtue Fusion has been a corporate giant for decades and is distinguished as the 'largest bingo network' in the online bingo games industry.
Having been established in the year 1999, the company still reigns in its market sector for online games, specifically in the bingo network. With its initial market base set up in the United Kingdom, Virtue Fusion escalated in its prosperity among young bingo players, who'd transferred their entertainment outlets from the dingy halls of bingo playoffs to the more contemporary contraption that are mobile devices.
Virtue Fusion Company Overview
The company itself pertains to a large number of sectorial affiliations, being one of the primal licensor and developer of networked gaming solutions for the online gaming industry in the United Kingdom alongside its prominence as the largest bingo network. Virtue Fusion Ltd. specialises in the provision of support services, including client relationship management, supplying gaming licenses, managing bingo prize pools and bingo promotions, moderating chat and so on. Because of its highly concentrated market share in the online gaming industry, the company has served numerous third-party companies which has complemented its expansion and market notability, leading to Playtech Limited, the international designer, developer and licensor of software for the online gaming industry to purchase the Virtue Fusion in 2010 for the hefty acquisition sum of $37 million. This takeover lead to the creation of a market mammoth in the online gaming industry as Virtue Fusion continued on its regime from its central site in the UK to all across Europe.
With a monthly wager of 80 million pounds, Virtue Fusion has been largely lucrative as well as a predominant contributor to Playtech's market revenue. What this has enabled is Virtue Fusion's ability to produce and develop its bingo sites more than any of its market competitors. Entertaining over 60,000 players daily, virtue fusion bingo site offers a plethora of gaming experiences and bingo networks. This signifies that players from all levels of gaming aptitudes can join in on the fun as games such as Rainbow Riches or Deal or No Deal can be conveniently accessed through all of Virtue Fusion's gaming software.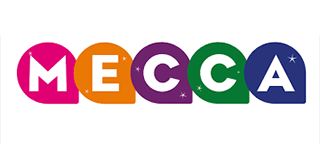 Mecca Bingo
Having both an operating site as well as an app for download in both IOS and Android, Mecca Bingo offers a clean and crisp graphic design which helps users navigate through the game more easily. It provides dozens of bingo rooms with various gaming experiences that also include s Deal or No Deal Bingo options. It is a much cheaper and more convenient attribute to it that eases up the gaming for even rookie users.
According to its terms and conditions, customers must be 18+ and deposit and play with a minimum first deposit alongside a deposit bonus of 10 pounds in order to receive a 30-pound bingo bonus x2 wagering requirement.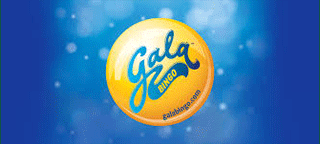 Gala Bingo
In order to transition into the new demand for online bingo sites in the gaming network, Gala Bingo had resurfaced their interface by changing their previous software platform to one harboured by Virtue Fusion. Thus, they brandish a very minimalistic design that is easy and user-friendly. Gala Bingo withholds an incredible number of gaming options that will never get any of its users bored as they can continuously switch from one game to another. It also has an interactive dealer who would be voicing over the game, making it more lively than any other online bingo playoffs.
The game is available for certain countries only as well as new customer offer only. It has a rule of a minimum first bingo deposit with free spins of pound 0.5 no wagering. It, however, has a game bonus x20 wagering requirement with the bonus valid for 7 days after credit. The bonus must be wagered as full T&Cs apply.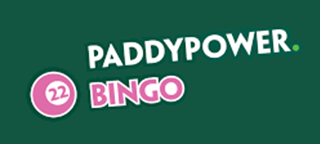 PaddyPower Bingo
Designed by bingo connoisseurs, Paddy Power caters completely to bingo lovers, providing players with the game they love and enjoy in a completely reinvented interface. Through a quick and easy Paypal registration, players can begin in bingo rooms powered with gaming options ranging from 75 ball, 80 ball or 90 ball as well as Deal or No Deal Bingo. The game uses chat moderation software enabled by Virtue Fusion to keep things going as the chat moderators put in daily quizzes for an additional element of fun. Alongside this, Paddy Power provides a number of entertainment outlets from its personal blog to gossip sections and gives users the all-in-all feeling of a community.
The game is 18+ only with a new customer offer only as well to suit all the needs of new and fresh players for them to get started. The deposit and play fee of 10 pounds is to be credited within 30 days of joining the game, giving a larger frame of time to pay. Alongside this, earning 25 pounds will involve a bonus x20 wagering requirement while users can also get a free 20 spin on Paddy's Lucky Pigeon mobile game. Full T&Cs apply.
Accessibility for Third-Party Networks
For gaming creators, Virtue Fusion also offers immense flexibility as bingo network sites can access customisation options through their network operator which then caters to a varied gaming experience for users, as they can find bingo halls with selections that are not one of the same.
In terms of game licensing, Virtue Fusion allows small operators to obtain licensing through their network. This has opened the market for newcomers or less established sites to set in with the mark of legitimacy from a renowned company, with the likes of Bucky Bingo and Gala Bingo earning major recognition as new bingo sites at the time and overtopping their own competitors through Virtue Fusion's license.
Bucky Bingo has a historical prominence with over 40 years as a bingo network, initially being named Buckingham Bingo and played in bingo halls, it progressed on to being an online software for bingo games under the handle of Virtue Fusion's software programme. Similar to Bucky Bingo, Gala Bingo started off as a bingo television programme to now operating as an individual bingo site registered under Virtue Fusion, with over 20 bingo rooms ranging on with a number of gaming selections that has provided bingo users with ​a multitude of gaming experience to choose from.
Aside from Virtue Fusion's gaming creation and licensing options for bingo networks, it has also opened the market for small-ranged bingo providers, partly due to Playtech's repute as an excellent customer service provider. Therefore, a variety of bingo sites employ the services dealt out by the company, including one called Mecca Bingo which is a more fun-oriented bingo service provider.
As for Virtue fusion bingo sites, there are many reputable ones that hold certain terms and conditions to play and enter the majestic world of bingo opened just at the fingertips of its users. Here are a few detailed reviews of the ones with the most user-friendly and innovative interfaces that brings the game of bingo to come to life:
The Prevalence of Bingo in Virtue Fusion
Part of Virtue Fusion sites' standing is reasoned to be its incredibly open platform. The company has gone to a few lengths to ensure that players from different countries can easily access the sundry bingo games available on their network. Thus, Virtue Fusion is a multi-lingual and multi-currency network that involves players from different nationalities in their uniquely designed and specially manufactured interfaces. This not only certifies that the game of bingo is reached worldwide to all those who own a mobile device with an internet connection but helps keep the game itself perennial throughout the modern age.
Furthermore, Virtue Fusion's distinction from its market competitors has been attributed towards the novel idea of chat hosting where this system builds up a chat, that is always moderated by chat moderators, in between the players that are currently engaged in their game on a specific site. This bolsters a sense of community among the players which, in effect, is what bingo has always been about.
Virtue Fusion's perseverance in the online gaming industry doesn't simply mark out its excellence as a business and a networking site but also showcases how it has managed to retain traditions that would have been, in other cases, withered away succeeding the emergence of a technological age. With the catastrophically significant number of bingo halls being demolished or replaced with another purpose, it was expected that bingo, a game that would reunite hundreds with its allurement being how competitively fun it is and how it's a game that is played among friends, would be no more. With Virtue Fusion's ability to transfer the olden tradition into something more novel and contemporary, it has thus perpetuated its legacy of brisk entertainment. What bingo did was to create an environment of relish, and to do it with friends one couldn't have the time to meet up with before, except in that little space of an excuse in those bingo halls. But what Virtue Fusion did is to make sure that sense of joviality and merriment wasn't lost in a rapidly moving world, to keep that fragment of fun still alive regardless how busy one would get, and to do it in a more aesthetically pleasing and convenient way.

  Jackpot Compare is intended for the sole use of individuals over 18 years of age. Copyright © 2019.
  We support responsible gambling.  If you require information about gambling addiction or need support please visit GambleAware®